California

retro rock n roll trio

Greg Hoy & The Boys

are touring to support their new 'Demons At Night' EP as well as their 6 song LP 'Enjoy the View' recorded by Steve Albini (Nirvana, Pixies) and mixed by Sylvia Massy (Tool, Johnny Cash, Tom Petty).
Influenced and recorded during the pandemic after the death of Eddie Van Halen, the 4 songs recall the spirit of early VH as well as 80's rock
Divide & Conquor says
'Live,

Hoy is like Jack White AND Jack Black rolled into one

... I was addicted the first time I heard it'
The Big Takeover Issue 83 says 'Drop the needle anywhere on these 4 sides and you're greeted with Hoy's crunchy, meaty, dirt discharging guitars & swaggering Mick Jagger/David Johansen-like growl.

Hoy's boys kick out plenty of 70's punk, rnb, blues inspired jams

.' Red Red Wine on a Sunday says 'This 2 LP set is deep - like peeling layers off an onion -

each song is a revelation!

'
The band's 2019 'Limited Mileage' Tour was a spectacle of delight as their remodeled '73 Airstream took them all over the United States. 2021's 'Move Along' Tour saw 25 shows in as many states.





The boys are currently Nate Fink (All Day Breakfast) & David E. Richman (St Bastard).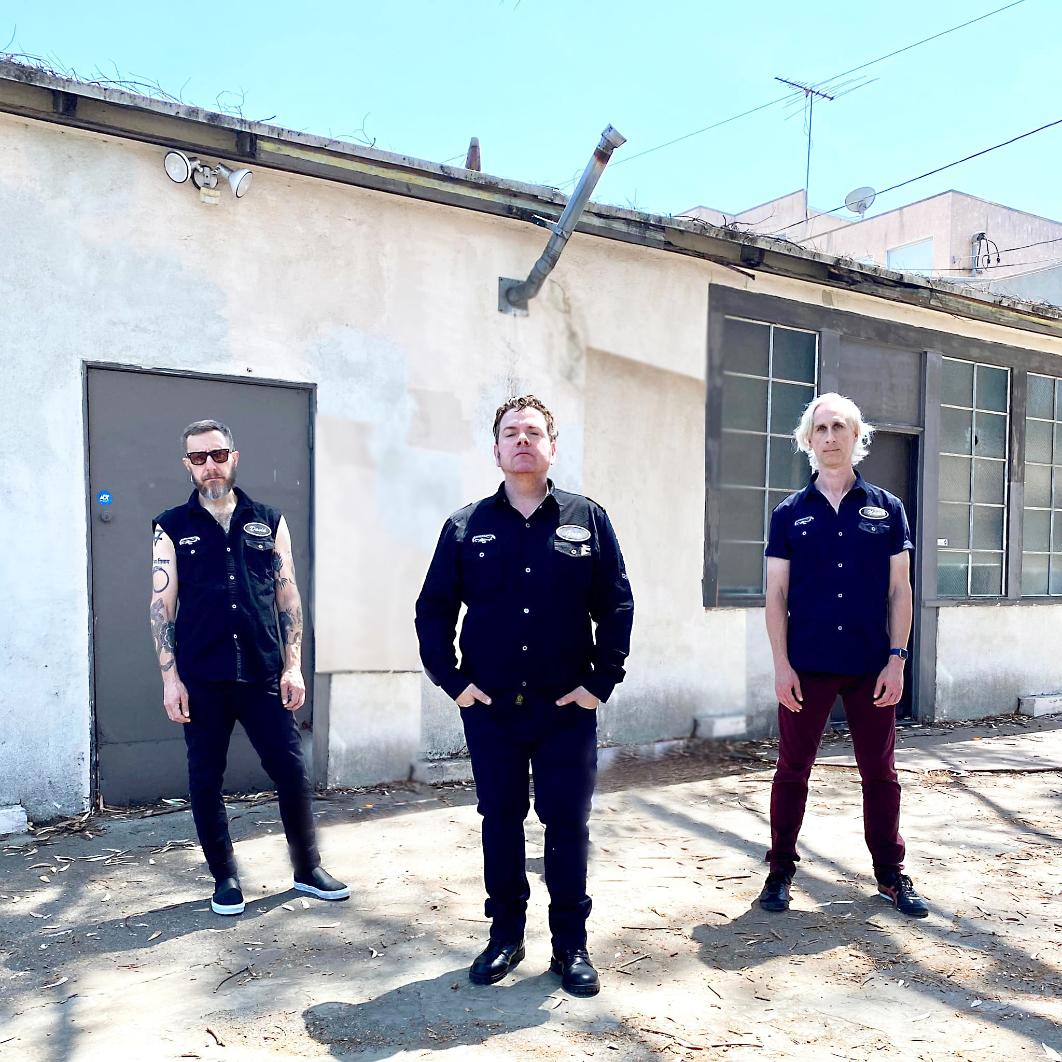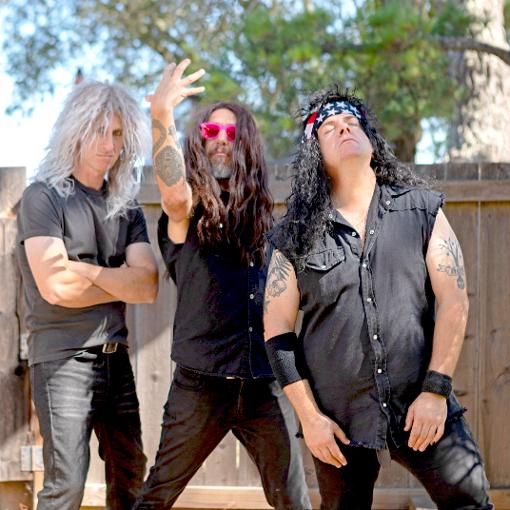 Latest release: Demons At Night EP
Hair metal photos: Will Toft (SF) • Standing name tag photo: Diana Zuros (LA)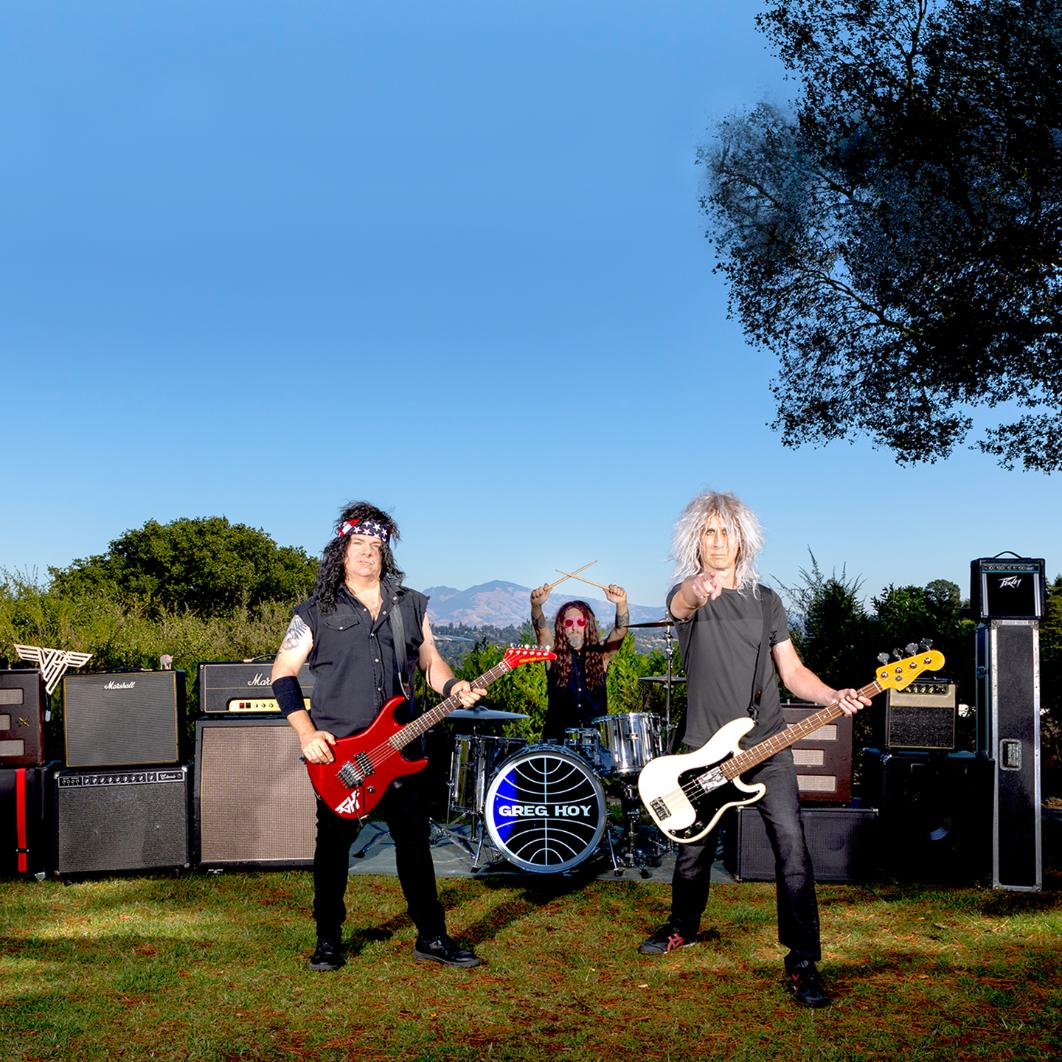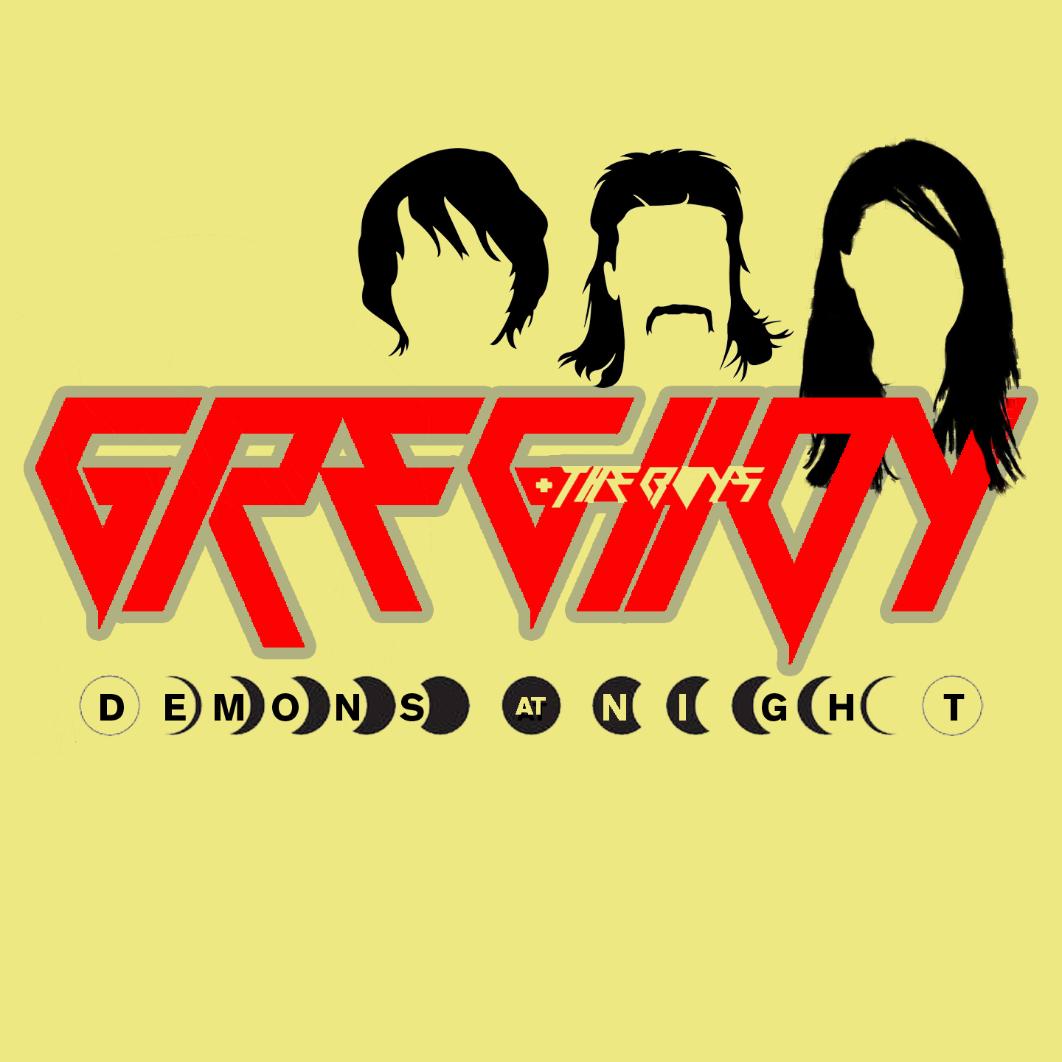 Copyright SweetSweetSweetPR